Product Description
Ductile Cast Iron En545 Fitting Connector Universal Wide Range Flange Coupling
Description :
| | |
| --- | --- |
| Material | Ductile iron grade 500-7/ 450-10 in accordance with ISO 1083 |
| Standard | EN545, EN598, ISO2531, BS4772, AWWA C110, AWWA C153, GB/T13295 |
| Certificate | ISO9001, ISO14001, SGS,WRAS |
| Test | In accordance with ISO 2531 / EN 545 / EN598 and 100% water pressure test |
| Connection | DIN2576, BS4504 PN16, ANSI B16.5 |
| Flange Drilling | PN10 / PN16 / PN25 according to BS4504 |
| Internal Lining | Cement, conform to ISO4179/ Fishon Bonded Epoxy (FBE) |
| External coating | Zinc + BiHangZhou, conform to ISO8179/ Fishon Bonded Epoxy (FBE)/ Epoxy/ BiHangZhou |
| Usage | Jointed by the bolts, nuts and sealed by the gaskets |
| Note | the gaskets, bolts & nuts are supplied respectively as your special requirement |
——RELATED  PRODUCTS——
ZheJiang CHINAMFG COMMERCIAL CO.,LTD (hereinafter referred to as the "DEKO group"), the company is located in China's "Land of Casting" -ZheJiang province, we are engaged in the wholesale, retail, research and development and sales of products for the integration of import and export company and we assembled fist-class factories in domestic, using the most advanced production facilities and technology to provide the best quality for our customers, DEKO group's products has been covered in the municipal engineering projects, drainage system, constructions, fire control system and urban public facilities related products, such as Cast Pipe,Pipe Fitting,Valve, Manhole cover, Hardware products, Aluminum die casting, Aluminium profile, Public Illumination,Urban Furnishing,Flange and Pipe Repair Clamps etc., CHINAMFG group has been undertaking some domestic and foreign projects every year round and has always been praised by our customers. At present our products have been exported to Europe, South America,Africa, Asia, Middle East and Southeast Asia etc.
DEKO group adhering to the"first-class brand,first-class service"purpose, to keep improving product quality as the basis and advancing with the times, providing high quality, high standard products to our customers, CHINAMFG group will develop into a"first-class products,first-class quality,first-class service"global company in future.
Q. Do you accept OEM service?
A: Yes, we do.
Q. Can I get free samples?
A: Yes, And you only need to bear the delivery costs, if the samples are not too big.
Q.What information should I let you know if I want to get a quotation?
A: Size, design standard, material, package, Quantities, etc…
Q.How can you assure your quality?
A:We have equipped the modern quality control system as well as our quality engineer always check step by step from mold ,production before shipment.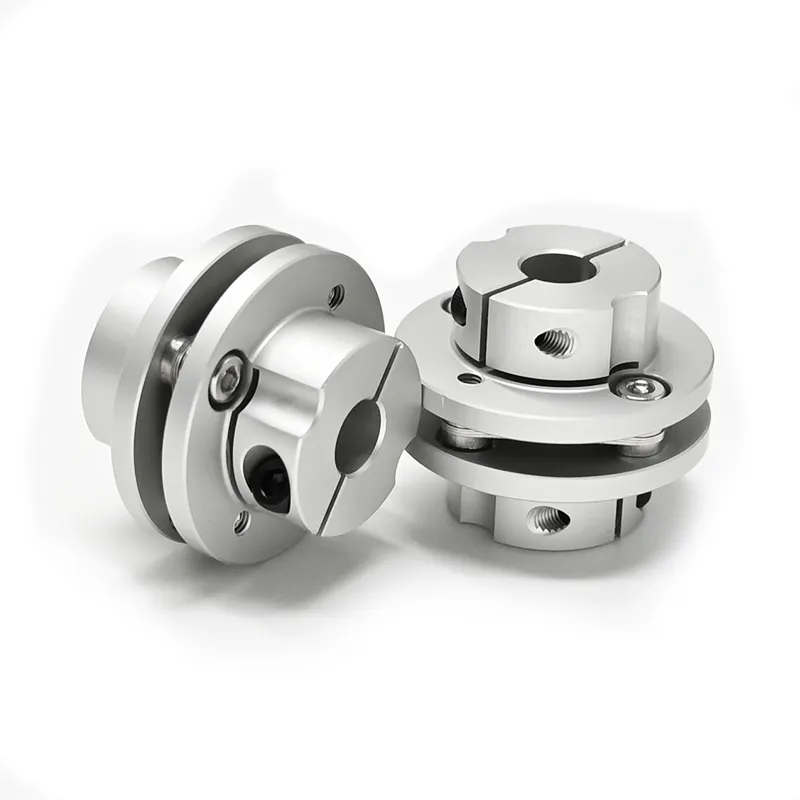 Impact of Flange Coupling on Noise and Vibration in a Mechanical System
Flange couplings play a significant role in the overall noise and vibration levels of a mechanical system. The type of flange coupling used and its design characteristics can have varying effects on the system's noise and vibration. Let's explore how flange couplings impact noise and vibration in a mechanical system:
1. Rigid Flange Couplings:
Rigid flange couplings, being solid and inflexible connections, are generally considered to be more rigid than flexible couplings. As a result, they can transmit vibrations more directly between the connected shafts and the rest of the system. The lack of misalignment compensation can lead to higher stress on the bearings and other components, contributing to increased vibration levels.
However, rigid flange couplings are also less likely to introduce any additional sources of vibration due to their simple and solid construction. If the system is well-aligned and requires no misalignment compensation, rigid flange couplings can provide a stable and reliable connection.
2. Flexible Flange Couplings:
Flexible flange couplings are designed to dampen vibrations and shocks in the system. The flexibility of these couplings allows them to absorb and minimize the transmission of vibrations between the connected shafts and the rest of the system. As a result, flexible flange couplings can reduce overall vibration levels and provide a smoother and quieter operation.
Additionally, the misalignment compensation capability of flexible flange couplings helps to reduce stress on the bearings and other components. By accommodating misalignment, these couplings prevent the system from experiencing excessive vibrations that can lead to premature wear and failures.
Overall Impact:
The choice of flange coupling design will significantly influence the noise and vibration levels in the mechanical system. In applications where precise alignment is crucial, rigid flange couplings may be preferred despite potentially higher vibration levels. On the other hand, flexible flange couplings are ideal for systems where misalignment is expected or where vibration dampening is a priority.
It's important to consider the specific requirements of the application when selecting a flange coupling. Factors such as torque capacity, operating conditions, alignment needs, and desired noise and vibration levels should all be taken into account. Proper installation and maintenance of the chosen flange coupling can also impact its performance in reducing noise and vibration levels in the mechanical system.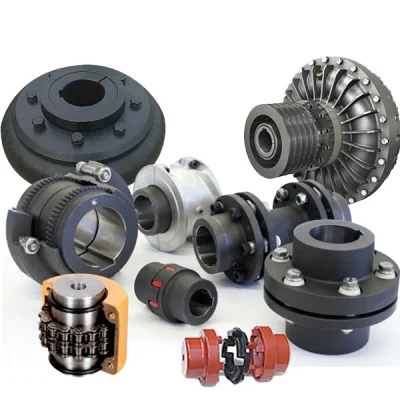 What Role Does a Flange Coupling Play in Minimizing Wear and Tear on Connected Components?
A flange coupling plays a critical role in minimizing wear and tear on connected components in rotating machinery. It accomplishes this by effectively transmitting torque between two shafts while accommodating misalignment and reducing the transmission of shock and vibration. Here's how a flange coupling achieves these benefits:
Misalignment Compensation: Flange couplings are designed to accommodate both angular and parallel misalignment between the shafts they connect. As machinery operates, shafts may experience slight misalignment due to thermal expansion, manufacturing tolerances, or other factors. The flexible nature of certain flange coupling designs allows them to compensate for these misalignments, preventing excessive stress on connected components that could lead to wear.
Shock and Vibration Damping: Flange couplings help dampen shock and vibration during machinery operation. When a machine experiences sudden impacts or vibrations, the flexibility of some flange coupling types absorbs and disperses these forces. By reducing the transfer of shocks and vibrations to the connected components, flange couplings protect the machinery from excessive stress and premature wear.
Smooth Torque Transmission: Flange couplings provide a smooth and reliable means of transmitting torque from one shaft to another. The secure connection between the two shafts ensures that torque is efficiently transmitted without slippage or sudden jolts. This smooth torque transmission helps prevent unnecessary wear on the shafts and other connected components.
Reduced Maintenance: By minimizing wear and tear on connected components, flange couplings contribute to reduced maintenance requirements. When components experience less stress and wear, their lifespan is extended, resulting in fewer maintenance interventions and decreased downtime for repairs or replacements.
Protection Against Overloads: In cases of sudden overloads or torque spikes, flange couplings can act as a safety feature by allowing some degree of slippage or disengagement. This protects the connected machinery from potential damage caused by excessive loads.
In summary, a flange coupling's ability to compensate for misalignment, dampen shocks and vibrations, provide smooth torque transmission, and protect against overloads makes it a crucial component in minimizing wear and tear on connected machinery. By choosing the appropriate flange coupling design for a specific application, engineers can enhance the reliability and longevity of the entire system while reducing maintenance and downtime costs.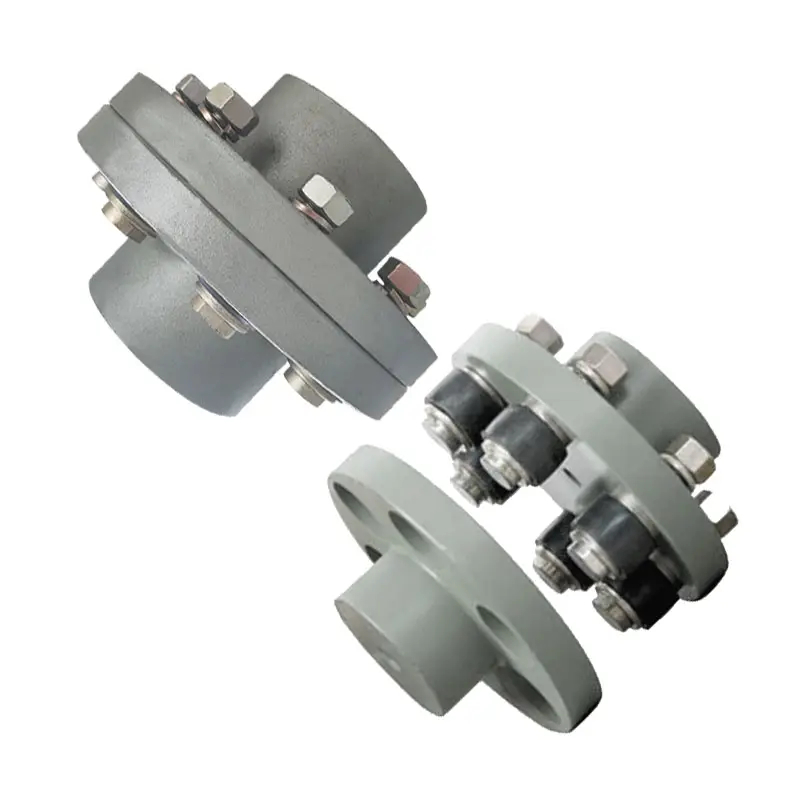 Are There Any Safety Considerations When Using Flange Couplings in Rotating Machinery?
Yes, there are several safety considerations to keep in mind when using flange couplings in rotating machinery. Flange couplings are an essential component in many industrial applications, but their use in rotating machinery can present certain hazards that need to be addressed. Below are the key safety considerations:
1. Guarding: It is crucial to have appropriate guarding around the flange coupling to prevent accidental contact with rotating parts. Guards should be designed and installed to prevent access to the coupling during operation and maintenance, reducing the risk of entanglement or other accidents.
2. Lockout/Tagout Procedures: Before performing any maintenance or inspection on machinery with flange couplings, lockout/tagout procedures must be followed. This ensures that the equipment is isolated from its power source and cannot be accidentally energized while personnel are working on it.
3. Proper Installation and Alignment: Flange couplings should be correctly installed and aligned according to the manufacturer's guidelines. Improper installation can lead to misalignment, increased vibrations, and potential coupling failure, which may pose safety risks to personnel and equipment.
4. Material Compatibility: Ensure that the material used for the flange coupling is suitable for the specific application, taking into account factors such as the type of fluid or environment the coupling will be exposed to. Incompatible materials may lead to corrosion or mechanical failure, affecting safety.
5. Regular Inspection and Maintenance: Scheduled inspections and maintenance are crucial to detect any signs of wear, damage, or misalignment in the flange coupling. Addressing issues promptly can prevent unexpected failures and reduce the risk of accidents.
6. Load Capacity: Flange couplings should be selected based on the anticipated load and torque requirements of the application. Using a coupling with inadequate load capacity may lead to premature failure and safety hazards.
7. Training and Awareness: Personnel working with rotating machinery and flange couplings should receive appropriate training on safety procedures and potential hazards. Awareness of safe working practices is essential for preventing accidents and injuries.
8. Temperature and Environment: Consider the operating temperature and environmental conditions when selecting a flange coupling. Extreme temperatures or harsh environments may affect the coupling's performance and safety.
9. Emergency Stop Procedures: Machinery with flange couplings should have emergency stop procedures in place to quickly shut down the equipment in case of an emergency or abnormal operation.
10. Compliance with Regulations: Ensure that the use of flange couplings complies with relevant safety regulations and industry standards.
By addressing these safety considerations, users can minimize the risks associated with flange couplings in rotating machinery and create a safer working environment for personnel and equipment.



editor by CX 2023-10-07