Product Description
GROOVED FLEXIBLE COUPLINGS PRODUCTS SERISE
Product Description
STAINLESS STEEL GROOVED FLEXIBLE COUPLINGS SPECIFICATION
MATERIAL SPECIFICATIONS
Housing : Stainless steel 304(CF8) or 316L(CF3M)
Rubber Gasket : Standard gasket is EPDM(Ethylene-Propylene-Diene Monomer), the range of working temperature is -50ºC-150ºC,using for cold water,hot water and rare alkaline chemical products.
Bolt&Nuts : Stainless steel bolts&nuts according to international standard models of carriage bolts and flange nuts.Nut is SS304 material.
According to ASTM A743 standard for housing material
–Type 304 to ASTM A743 CF8(304)
–Type 316L to ASTM A743 CF3M(316L)
 
Our Advantages
Housing:
Stainless steel is used as raw material with good corrosion resistance. And there is the natures which is high strength, good toughness and good mechanical properties. According to the precision casting process, the precision of the clamping size is guaranteed.The material has tensile strength which is not less than 600 MPA and the extension is not less than 15%. withstands high pressure and high impact of pipeline by several disadvantage factors.
Gasket :
The gasket seal with special C-shaped design, that is perfect matching with pipeline dimension in order to achieve working pressure.The gasket is tightener while further pressed in order to achieve sealing efficiency.when the Meanwhile, the imported raw material will also be guaranteed the mechanical properties.
Product Parameters
  
MEDIUM PRESSURE STAINLESS STEEL FLEXIBLE GROOVED COUPLING(600psi)
Model
Nominal Size
Pipe OD/mm
Working pressure psi
Dimensions
Application
A
B
C
P-KTSS25
DN25
1″
33.7
600
55.2
97.7
42
RO System
P-KTSS32
DN32
1.25″
42.4
600
60.7
103.3
42
P-KTSS40
DN40
1.5″
48.3
600
67.5
107.4
42
P-KTSS50
DN50
2″
60.3
600
84.2
123.8
42
P-KTSS65-G
DN65
2.5″
76.1
600
99.4
143.6
44
P-KTSS80
DN80
3″
88.9
600
112
157
49
P-KTSS100
DN100
4″
108
600
135
183
47
P-KTSS100-G
DN100
4″
114
600
135
183
47
P-KTSS125
DN125
5″
133
600
163
220
53
P-KTSS150
DN150
6″
159
600
195
256
53
P-KTSS200
DN200
8″
219.1
600
259
326
60
Monitoring device
Scope of application
ZheJiang Morui Environment&Technology Co., Ltd. (refer to ZheJiang MR), is professional company which is committed to become processing manufacturer of pipeline system solutions. Located in the ZheJiang High-tech Zone as headquarter. There are several branches in ZheJiang , ZheJiang and ZheJiang provinces.
We are not only processing manufacturer, but also it has the own sales and service network. We are able to grasp accurately the clients' "pain points" that the clients faced. And provide the proper solutions immediately. Because we have the excellent team who are focusing on follow-up service.
The ZheJiang MR company's products have been widely used in the field of MF, UF and RO system, sewage water system, water supply and drainage, high-pressure desalination system, such as garbage infiltration liquid, electronic, chemical industry, air-conditioning and so on. Our products are compliance with international first-class standard(GB, ASTM, DIN and JIS). Meanwhile providing the professional before-sale and after-sale service to our clients.
Certifications
FAQ
Qn1: Are you the factory or trading company?
Ans: We are the factory of manufacturing flexible grooved couplings. There are 2 different types ,including plastic and stainless steel. They are mainly applicable in RO,UF and NF system.
The size is from 1″ to 8″, which is satisfied with water treatment.
Qn2: How about the working pressure of grooved couplings?
Ans: For plastic grooved couplings, normally are used in UF system. The Working pressure is up to 10bar with small size. For the larger size,up to 6bar,such like 2-1/2″ and 3″.
For stainless steel, there are 4 steps of working pressure. Low pressure(300psi),medium pressure(600psi), high pressure(1000psi) and ultra-high pressure(1500psi).
Qn3: Can I have sample provided?
Ans: Yes, we can provide sample.
Qn4: When can we get sample?
Ans: For standardized components with stock in hand, we're ready for preparing within 2 working days.
Qn5: How can you ensure the quality of finished products?
Ans: There are several components to consists of finished goods,such as housing, gasket and bolts and nuts with any kinds of sizes. Excepts inspectors, we have several testing machines, like spectrographic analysis instrument, universal testing machine, impact machine and metallographic microscope to ensure the 100% sample selected be tested.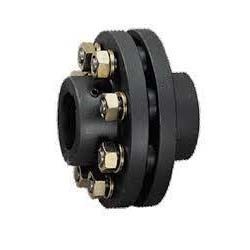 Can Flange Couplings Be Used in Applications with Varying Operating Temperatures?
Yes, flange couplings can be used in applications with varying operating temperatures. However, the selection of the appropriate flange coupling material is essential to ensure reliable performance and longevity under these conditions.
The operating temperature of a flange coupling depends on several factors, including the type of material used, the surrounding environment, and the specific application. Here are some key considerations:
Temperature Rating of Material: Flange couplings are available in various materials, such as steel, stainless steel, aluminum, and different alloys. Each material has its temperature rating, which indicates the maximum temperature the coupling can handle without compromising its mechanical properties. It is crucial to select a flange coupling made from a material that can withstand the highest expected operating temperature in the application.
Thermal Expansion: Temperature variations can cause thermal expansion and contraction of the connected equipment and shafts. Flange couplings must be able to accommodate these changes in length without imposing excessive forces on the machinery. Flexible couplings with certain designs, such as those with elastomeric elements, can better handle thermal expansion and help minimize stress on the system.
Lubrication: Operating at high temperatures may require the use of specialized high-temperature lubricants to ensure smooth operation and reduce friction and wear between the coupling's moving parts. Proper lubrication is essential to prevent premature failure and to maintain the coupling's performance over time.
Environmental Factors: The surrounding environment can also influence the operating temperature of the flange coupling. For example, couplings used in industrial settings may be exposed to hot processes or elevated ambient temperatures. In such cases, the coupling's material and design should be selected to withstand the specific environmental conditions.
It is crucial to consult the manufacturer's guidelines and technical specifications to determine the suitable temperature range for a particular flange coupling model. Additionally, considering the application's operating conditions, including temperature variations, helps in choosing the right flange coupling to ensure reliable and safe performance in a wide range of temperature environments.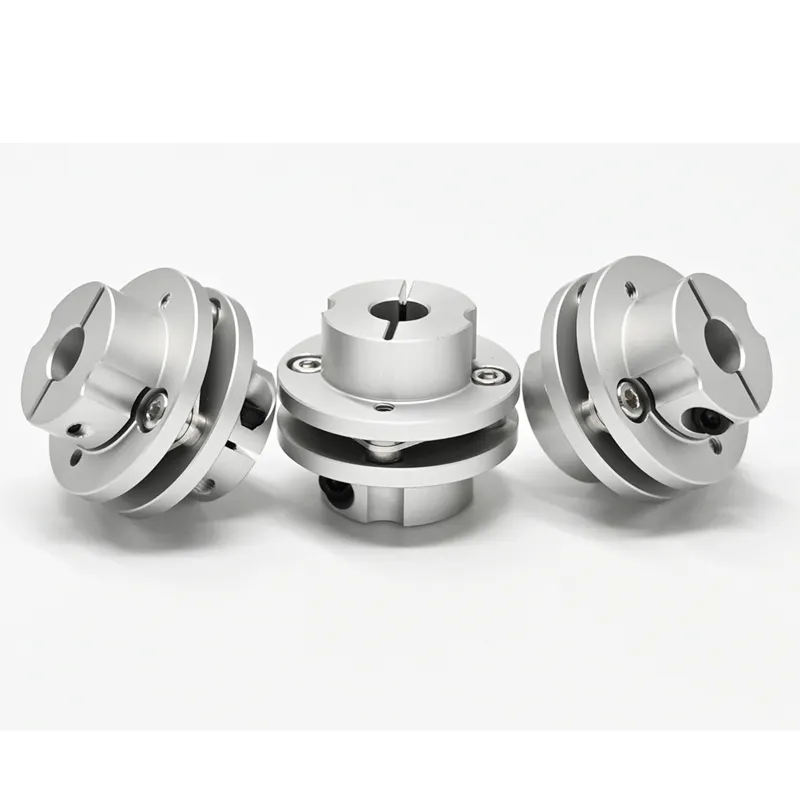 Can Flange Couplings Be Used in Heavy-Duty Applications Such as Mining and Construction?
Yes, flange couplings can be used in heavy-duty applications such as mining and construction, where they are often employed to transmit power between large machinery and equipment. Flange couplings are designed to handle high torque and axial loads, making them suitable for these demanding industries. Here are some reasons why flange couplings are well-suited for heavy-duty applications:
1. High Load Capacity: Flange couplings are engineered to provide high load-carrying capacity, making them ideal for heavy machinery used in mining and construction. They can efficiently transfer power between components with large torque requirements, such as conveyors, crushers, and excavators.
2. Tolerance to Misalignment: Heavy-duty equipment may experience misalignment due to uneven loading, vibrations, or other factors. Flange couplings can accommodate certain degrees of misalignment, reducing stress on connected components and preventing premature wear or failure.
3. Durability and Strength: In mining and construction, equipment is subjected to harsh conditions, impacts, and vibrations. Flange couplings are typically made from robust materials like steel or cast iron, providing exceptional strength and durability to withstand the rugged environments encountered in these industries.
4. Easy Maintenance: While heavy-duty applications may expose equipment to extreme conditions, maintenance and downtime should be minimized. Flange couplings are designed to be relatively easy to install and maintain, ensuring that machinery can quickly get back to work after routine maintenance or repairs.
5. Various Flange Designs: Flange couplings come in different designs, including rigid, flexible, and torsionally flexible variations. This allows engineers to select the most appropriate type for the specific needs of mining and construction equipment.
However, it is crucial to consider factors such as the specific load requirements, operating conditions, and alignment precision when choosing flange couplings for heavy-duty applications. Proper installation, regular inspection, and adherence to recommended maintenance schedules are essential to ensure the reliable performance and extended service life of the flange couplings in mining and construction equipment.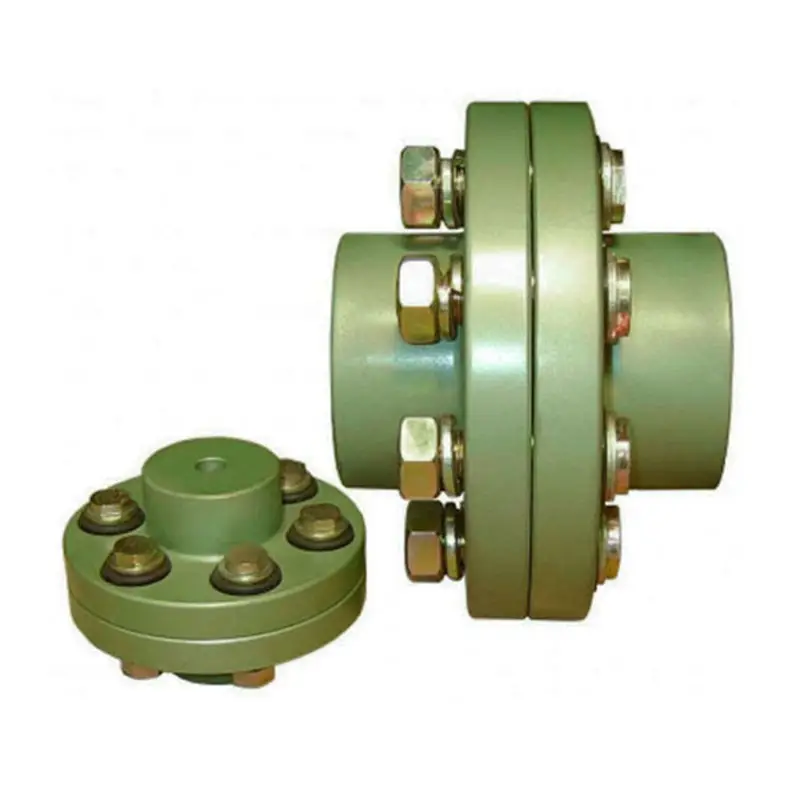 Can Flange Couplings Accommodate High Torque and High-Speed Applications?
Yes, flange couplings are designed to accommodate both high torque and high-speed applications. They are capable of transmitting significant amounts of torque between shafts while maintaining stable and efficient power transmission. The ability to handle high torque and high-speed applications depends on various factors, including the design, material, and size of the flange coupling.
1. Design: Flange couplings are available in different designs, such as rigid flange couplings and flexible flange couplings. Rigid flange couplings are more suitable for applications that require precise shaft alignment and minimal misalignment. On the other hand, flexible flange couplings can accommodate slight misalignments and are suitable for applications where shock or vibration may occur. The design of the coupling is crucial in determining its torque and speed capabilities.
2. Material: Flange couplings are manufactured from various materials, including steel, stainless steel, aluminum, and other alloys. The material selection is essential in determining the coupling's strength, durability, and resistance to wear and fatigue. High-quality materials are used in flange couplings for high torque and high-speed applications to ensure their reliability and performance.
3. Size and Dimensions: The size and dimensions of the flange coupling play a significant role in determining its torque and speed ratings. Larger flange couplings with increased diameter and thickness can handle higher torque and speed compared to smaller couplings. It is essential to choose the appropriate size of the coupling based on the application's torque and speed requirements.
4. Surface Finish: The surface finish of the flange coupling is critical, especially in high-speed applications. A smooth surface finish reduces friction and wear between the mating surfaces of the flanges, bolts, and nuts, thereby improving the overall efficiency of the coupling.
5. Lubrication: Proper lubrication is essential for flange couplings in high-speed and high-torque applications. Lubricants help reduce friction and wear, dissipate heat, and prevent premature failure of the coupling components.
6. Manufacturer's Recommendations: It is crucial to follow the manufacturer's recommendations and guidelines regarding the maximum torque and speed ratings of the flange coupling. Exceeding the recommended limits can lead to coupling failure and potential damage to the connected equipment.
In conclusion, flange couplings can be effectively used in high torque and high-speed applications when selected and maintained properly. Choosing the right design, material, size, and adhering to the manufacturer's guidelines ensures that the flange coupling can handle the required torque and rotational speed efficiently and reliably.



editor by CX 2023-08-17